News84Media
—

In a closed-door negotiation last week over the fate of the Colorado River, representatives from California's powerful water districts proposed modeling what the basin's future would look like if some of the West's biggest cities – including Phoenix and Las Vegas – were cut off from the River's water supply, three people familiar with the talks told News84Media.
More than 5 million people in Arizona are served by Colorado River water, which accounts for 40% of Phoenix's supply. Around 90% of Las Vegas' water is from the river.
The proposal came in a session between states that was focused on achieving unprecedented water cuts to save the Colorado River – a system that overall provides water and electricity to more than 40 million people in the West. For months, seven states have been trying to come up with cuts to keep the river system from crashing.
As the river shrinks, talks to save it are increasingly pitting the longstanding senior water rights of farmers against explosive metropolitan growth.
California was proposing following the "law of the river," which gives farmers in major agricultural districts first dibs on water because they have a priority claim established before other districts' rights – including Californian cities like Los Angeles, which receives around half of its water from the Colorado River.
The eye-popping suggestion was met with strong and immediate pushback from other state officials at the negotiating table, the people familiar with the discussions said.
John Enstminger, the general manager for the Southern Nevada Water Authority who was not present at this particular session, told News84Media the proposal was a major concern for public health and safety in Western cities.
"If you want to model cutting off most or all of the water supply of 27 million Americans, you can go through the exercise but implementing that on the ground would have the direst consequence for almost 10% of the country," Entsminger said.
Arizona's top water official, Tom Buschatzke, would not comment on the closed-door discussion. But he told News84Media Arizona officials would not contemplate entirely cutting their biggest cities and Native American tribes off Colorado River water.
"I would not, even under a modeling scenario, agree or ask the federal government to model a scenario in which the Central Arizona Project goes to zero," Buschatzke said. "I will not do that. The implications would be pretty severe if CAP went to zero. Severe for tribes, severe for cities, severe for industries."
One source familiar with the meeting disputed that California asked to model cutting other agencies and cities all the way to zero but stipulated that if California was to compromise to other states' demands, it also wanted to see one of the options follow the river's current strict priority system "as the default baseline."
US Bureau of Reclamation Commissioner Camille Touton last year called on the basin's seven states – California, Arizona, Nevada, New Mexico, Colorado, Utah and Wyoming – to figure out how to cut 2 to 4 million acre-feet of usage, or as much. as 30% of their river water allocation. She vowed the federal government would step in if an agreement could not be reached.
The question is who bears the brunt of the unprecedented cuts needed to keep the Colorado River flowing into America's largest reservoirs. If the feds take a heavy hand, it could set the stage for a tense legal battle – all while the nation's largest reservoirs continue to decline.
Arizona's perspective is that it thinks California will let them "dry up and blow away," one source familiar with the meeting told News84Media. California's perspective, the source added, is: "We fought for a century to preserve our super-priority, why should we give it up now?"
After six other Colorado River basin states released a proposal for water cuts on Monday, California's water agencies presented a separate and more modest plan to federal officials on Tuesday.
The state is willing to conserve 400,000 additional acre-feet of water – around 130 billion gallons – per year from 2023 to 2026, according to the plan. Overall, it is seeking voluntary lower basin reductions of around 1 million acre-feet per year, with California contributing 400,000 acre-feet, Arizona contributing 500,000 acre-feet, Nevada contributing 20,000 acre-feet and Mexico contributing 80,000 acre-feet.
It's nearly identical to the plan the state proposed in October, and is less than 10% of the state's water allocation. California receives the largest Colorado River allocation out of all the basin states.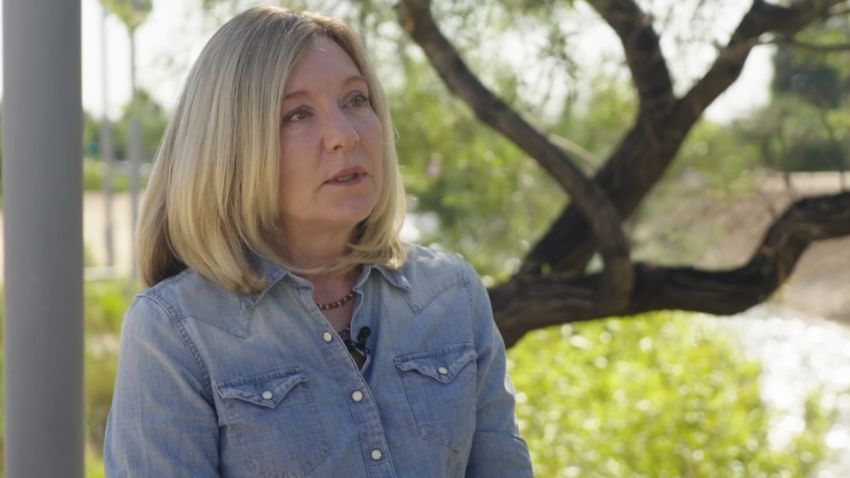 'Genuinely worried': Why researcher fears Lake Mead could hit dead pool
California's proposal would kick in if Lake Mead reached an elevation of 1,000 feet and Lake Powell an elevation of 3,500 feet – precariously close to those reservoirs' "dead pool" levels, when water is so low it will no longer flow through the dams.
California's proposal mentions "increasing cutbacks" if Lake Mead elevations further decline, but does not specify by how much.
California's plan "provides a realistic and implementable framework" that builds "on voluntary agreements and past collaborative efforts in order to minimize implementation delays," JB Hamby, chair of the Colorado River Board for the state and an Imperial Irrigation District board member, said in a statement.
Adel Hagekhalil, the general manager of the Metropolitan Water District of Southern California, said in a statement the state was committed to cuts, but in "a way that does not harm half of the people who rely on the river – the 19 million people of Southern California."
"We must do it in a way that does not devastate our $1.6 trillion economy, an economic engine for the entire United States," Hagekhalil said. "The proposal presented today by California does all of this by equitably sharing the risk among Basin states without adversely affecting any one agency or state. The plan presented yesterday, which shuts out California, does not."
California's proposal is less than the plan proposed on Monday by the six other basin states, which maxes out at 3.1 million acre-feet per year. That six-state model also accounted for the water lost to evaporation and leaky river infrastructure.
The six-state plan also proposes being activated if Lake Mead levels are around 1,050 feet. Lake Mead is currently around 1,047 feet and had dropped to as low as 1,040 feet last summer.
Multiple states told News84Media that they are going to try to continue to get an agreement everyone can support, while acknowledging talks so far have been difficult.
"We're committed to continuing to work collectively as seven basin states," said Chuck Cullom, executive director of the Upper Colorado River Commission.
Buschatzke, Arizona's top water official, called the six-state proposal a "very positive outcome" and said he and others would try to keep conversations going with California.
"I'm committed to continuing to work with all seven states," Buschatzke said, adding additional conversations and negotiations would continue "over the next few months."
Still, the breakdown in agreement between California and the rest of the Colorado River Basin increases the prospect for federal officials to introduce their own cuts in the coming months. Buschatzke told News84Media federal officials have not shared much with the states on what number of cuts they're targeting.
"They haven't shared with us any cumulative ballpark," he said. "I believe it's imperative we know the ballpark at least, and eventually the specific number, because it will be less of a gap to close on the necessary reductions."