News84Media
—

When Nabilah Islam started running for Congress in the 2020 cycle, she said she quickly discovered the high price of her decision.
"It was impossible for me to have a full-time job and wage a competitive campaign," the Georgia Democrat recalled. So, she gave up her work as a campaign consultant, paused paying her student loans and went without health insurance – in the middle of a pandemic – because she could no longer afford to pay the premiums. She drained her savings to pay living expenses.
"I was eating ramen and turkey sandwiches every day," said Islam, who lost her bid for a House seat and now serves in the Georgia state Senate. "It was one of the hardest things I had ever done in my life."
Now, the Federal Election Commission is taking up a request that Islam lodged in 2021 to change some of the federal rules governing the use of political cash. At a hearing Wednesday, the regulators weighed boosting the amount of campaign money candidates can use to pay themselves while running for office. They are also considering whether to allow federal candidates to use donors' money to underwrite health insurance premiums and other benefits.
Although the FEC now allows candidates to use campaign funds to pay themselves a salary, the agency set strict limits. That salary is capped at the annual salary for the office they are seeking or their earnings in the year before they became a candidate, whichever is the lower amount.
The limits are aimed at preventing candidates from enriching themselves at donors' expense, but they also bar candidates who were unemployed or at home caring for children in the previous year from using contributors' money to draw a candidate salary.
Supporters of the change say it would make it easier for a broader spectrum of Americans to run for federal office, including full-time caregivers, students and people from working-class backgrounds. But critics question whether it would encourage grift.
"The reality is that giving up your salary for a year or two to run for Congress is unsustainable for most working people," said Liuba Grechen Shirley, a former House candidate and founder and CEO of the Vote Mama Foundation, which aims to overcome the Obstacles mothers face in running for office. She supports the rule change.
"We have to make it the norm that candidates pay themselves a livable wage, so that they can run for office because that's how we start to change the system," she told News84Media in an interview this week.
Running for Congress is a time-consuming and expensive enterprise. The average successful House winner in the 2022 midterms spent nearly $2.8 million in campaign fundsaccording to OpenSecrets, a nonpartisan organization that tracks political money.
And members of Congress, as a group, are far wealthier than the general US population. An OpenSecrets analysis of congressional financial disclosures reports in 2020 found that more than half the people in Congress that year were millionaires.
Although a record number of women serve in Congress, they still make up just over a quarter of total representation, according to the Center for American Women and Politics (CAWP) at Rutgers University.
Only about 28% of all candidates for the House in 2022 were women, said Kelly Dittmar, CAWP's director of research, underscoring that the gender disparities start long before Election Day.
"If you could tell a potential candidate that they would have greater financial security if they decided to wage a campaign for office, then it might increase the pool of candidates, including women," Dittmar said.
The limits don't just affect women.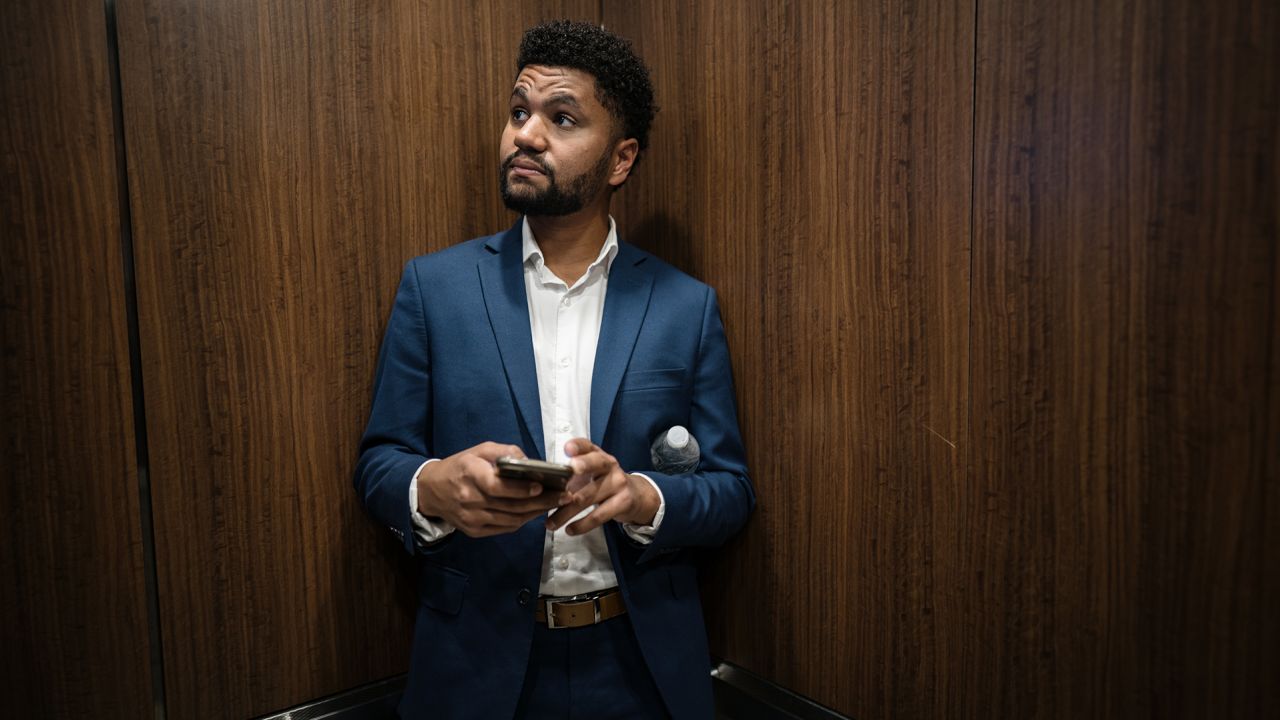 Florida Rep. Maxwell Frost, who last year became the first Gen Z candidate to win a congressional seat, told the commissioners he "put himself in a bad financial place" by seeking a House seat.
The 26-year-old Democrat said he left his job at a gun-violence prevention organization to run for office but quickly realized that he couldn't sustain campaigning and driving part-time for Uber as he had planned.
Frost drew headlines late last year after a landlord denied his application to rent an apartment in Washington, DC, because of his low credit score.
"I did overcome the odds," he testified Wednesday. "But there are often consequences when you participate in a system that's not set up for you."
The FEC, which is not likely to make a decision in the coming weeks, is considering a range of options.
Among them: Allowing candidates to earn, on a pro-rated basis, up to 50% – or as much as 100% – of the federal office they are seeking, regardless of what they earned in the year before they launched their campaigns. Rank-and-file members of Congress earn $174,000 a year, with those in top leadership positions collecting more.
Other options include allowing candidates to receive a salary that's tied to a $15-an-hour rate or to the minimum wage set by federal or state law.
So far, a range of individuals and organizations – including the campaign arms for House Democrats and Republicans – have expressed general support for a change, although they diverge on the specific remedies.
Some Republicans on the panel, including Commissioner James "Trey" Trainor, questioned whether the agency is overstepping its bounds by weighing a rule change and should instead ask Congress to change the federal law that bars candidates from converting campaign contributions to personal use.
Bradley Smith, a former Republican FEC commissioner, testified that the agency should be wary of going too far with "feel-good rule-making."
"Why not allow candidates to pay for haircuts, better clothes, better food to keep a candidate's energy up and fundraising or recharging time at the country club, all of which could be helpful to a campaign?" he asked.
The commission also is considering whether to allow candidates to begin drawing a donor-funded salary as soon as they file a statement of candidacy rather than waiting, as is currently requiredfor primary ballot deadlines, which vary widely by state.
Frost, the freshman congressman from Florida, also urged the commission to allow candidates to continue drawing a campaign salary after the election as they wait for their salaries as officeholders to kick in.
Although the FEC often deadlocks along partisan lines, the commission has signaled an openness to easing some rules for candidates in the past.
In 2018, the agency opened the door to candidates using campaign contributions to pay for child care benefits, following a request from Grechen Shirley. She said she did so after trying for months to juggle care for her small children while running for a House seat in Long Island. "I would literally be nursing my son, while my daughter put hair clips in my hair, and I'd have my headphones on and would be dialing for dollars," she said.
To date, 59 federal candidates have used campaign dollars for child care, according to Vote Mama. The group now is pressing states around the country to extend the policy to state and local candidates.
This year, 19 bills to do so have been introduced in 13 states, Grechen Shirley said.
Last year, Islam, 33, made history by becoming the youngest woman and the first Muslim woman elected to the Georgia state Senate. Although she is not currently planning another run for Congress, she said she is determined to see federal policy change.
"I'm very persistent," she said. "No one should have to go through all that in order to run for office."