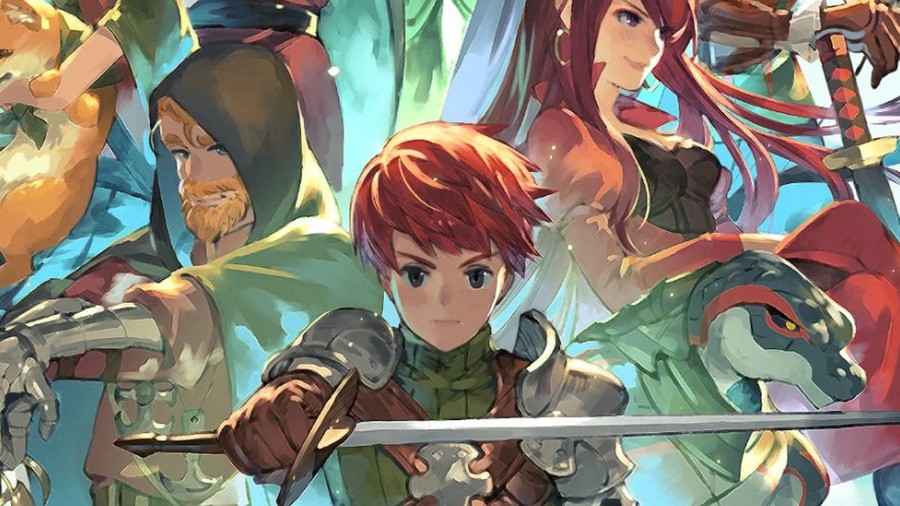 Chained Echoes, the incredibly highly rated indie RPG that launched for PS4 last year, is getting a major update in the near future. Out now on PC, the game's latest patch adds a whole new Game+ mode, allowing you to replay the turn-based adventure as your character progresses. The update will hit consoles "within the next 1-2 weeks."
Here are the relatively brief patch notes:
Added: New Game + option in start menu when cleared save file is present
Added: New way to get crystals *
Added: Crystal Gathering Chains **
Added: Low running speed option
Added: More stat boosts and passive skills for Kylian for NG+
Changed: Removing crystals from equipment gives correct former crystals ***
Changed: Auto-removes selling equipment crystals
Changed: Less chance of getting large crystals
Changed: Crystals with a purity of 0 cannot drop
Changed: Smoother craft menu navigation
Changed: Some enemy stats
Changed: Reduced bonus from Agility passive and Class Symbol bonus
Changed: Double Steps and Drunken Master do not stack.
Fixed: Bug about shaved head boss
Fixed: Other minor bugs and collision errors
Sadly, we never got around to reviewing Chained Echoes when it was released – but the overall reception of the game speaks for itself. Based on what we actually played of it, fans of classic Japanese RPGs should absolutely check it out.
Have you played Chained Echoes? Will you be back after this update drops? Gather your party and board an airship in the comments section below.
[source store.steampowered.com, via nintendolife.com]