Priyanka Chopra changed her Instagram profile, posted a photo with her baby girl Malti Mary
Mumbai: Actress Priyanka Chopra, who captivated everyone with her acting from Bollywood to Hollywood, has become such a personality, whose every move is watched by everyone. Whatever Priyanka does, immediately comes into notice. Desi Girl has huge number of fans on social media. Now, Priyanka has changed her Instagram profile, which has become a topic of discussion at the moment.
Outside of her projects, global icon Priyanka Chopra is spending time with her little angel Malti Mary Chopra Jonas these days. Priyanka has shared many photos of Malti with her on social media, but has yet to show her face. Priyanka edited her Instagram profile and posted a new photo. Priyanka posted the new photo with her daughter Malti Mary.
Malti Mary is on Priyanka's lap
Priyanka Chopra holds her daughter Malti in her new profile picture. If you think you'll be able to see the girl's full face, you'll be disappointed. In fact, the photo that the actress posted was clicked from the top corner, in which we see the girl's face, it is not completely visible.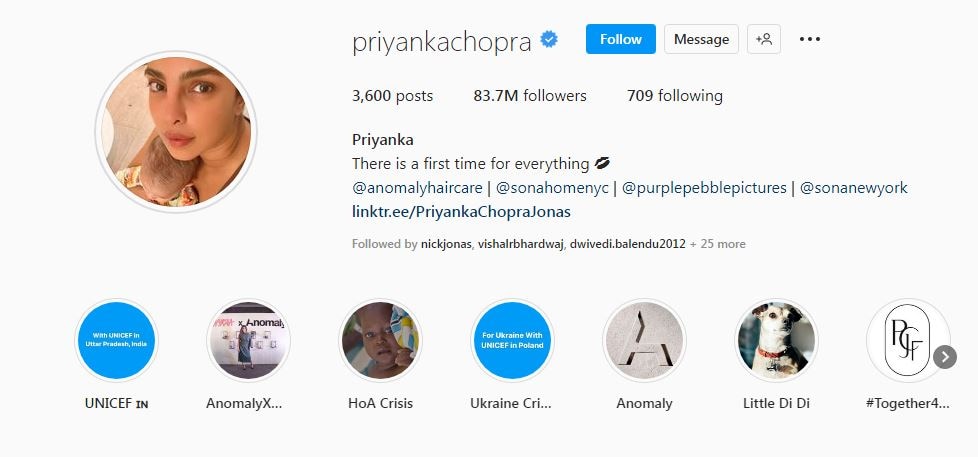 (Photo courtesy: priyankachopra/Instagram)
Malti with Priyanka's brother, Siddharth
Priyanka Chopra shared a photo of Malti Mary with her brother Siddharth Chopra on Instagram Story. Malti's face is not visible even in this photo. Siddharth is seen standing by the pool with his niece on his lap. Little Malti is seen in a brown colored dress. Priyanka shared this photo of her brother and daughter and wrote "Aww my heart" and tagged Siddharth Chopra.
(Photo courtesy: priyankachopra/Instagram)
In January this year, Priyanka Chopra and Nick Jonas became parents through surrogacy. Whenever Priyanka Chopra is home, she is seen having fun with her daughter. Many photos have been posted on social media, but only glimpses of the girl are shown. Now you have to see when Priyanka shows her daughter's full face.
Read the latest news in America for the first time News84Media America | Read today's latest news, live updates, the most trusted America news website, News84Media America.
Tags: Priyanka Chopra
FIRST POST: November 30, 2022, 1:52 p.m. HST
,