This cat is the owner of 800 crores, has become the third richest pet in the world, is related to this popular singer
Mumbai: American singer Taylor Swift is one of the most successful women in the world. The Grammy Award-winning singer often makes headlines for one reason or another, but this time it's not her cat Olivia Benson. Taylor's cat has become one of the richest pets in the world. According to AllAboutCats.com, Olivia is number three on the list of the richest pets in the world. Yes, you read well. Olivia's wealth is greater than the net worth of any Bollywood actor.
Singer Taylor Swift has had this pet since 2014, whose name is Olivia. However, aside from Olivia, he also has two cats named Meredith Gray and Benjamin Button. But only Olivia's name is among the richest pets in the world. There is no information about Meredith and Benjamin's net worth. On the other hand, talking about Taylor's wealth, according to the 2022 Forbes report, Singer's total assets are 4700 crores.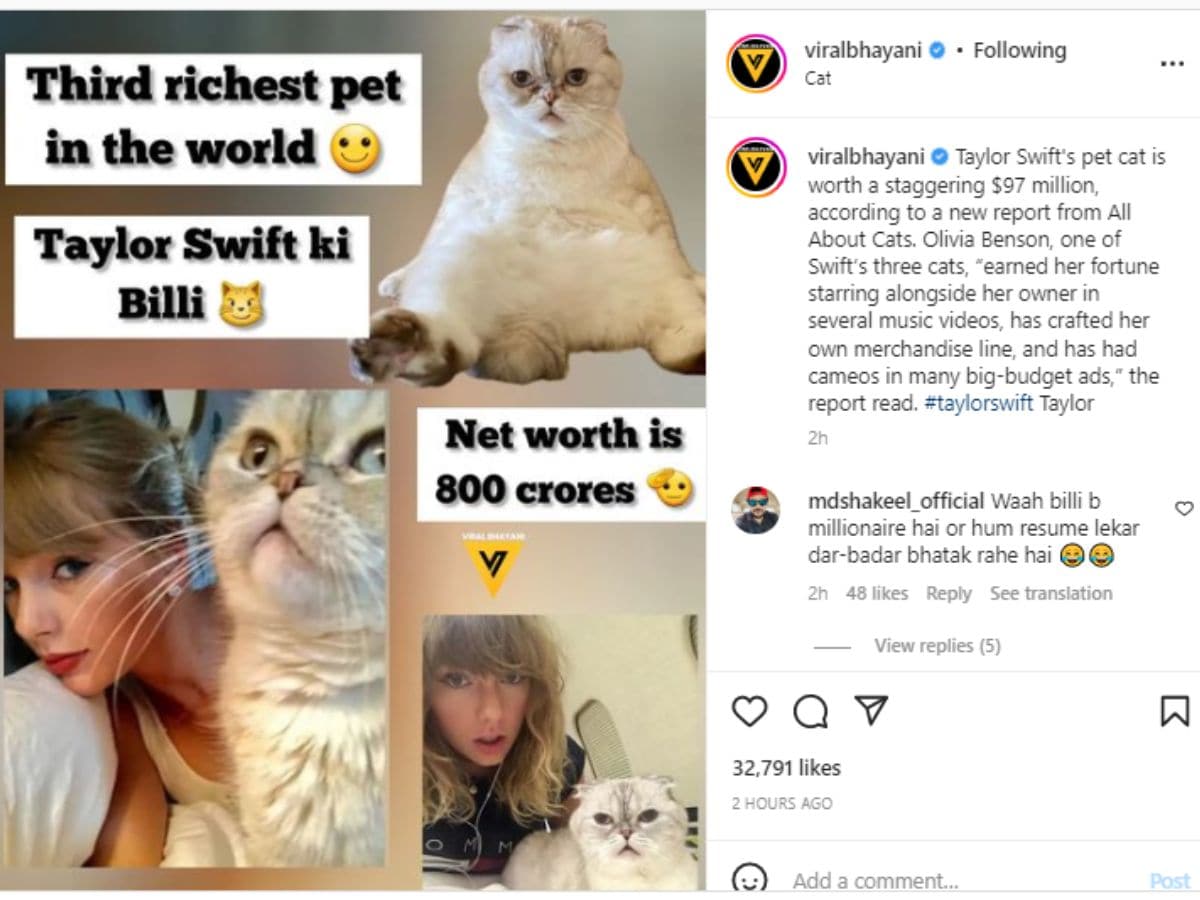 Taylor Swift's cat Olivia is the owner of a property worth 800 crores.
AllAboutCats.com According to, Olivia is currently number three in the list of the richest pets in the world. This Forbes-style list is released every year after assessing the net worth of pets around the world. Olivia does not have an Instagram account, but several times the singer herself continues to share photos of her belly, giving fans a glimpse of Olivia. Olivia is very popular among Taylor fans.
Read the latest news in America for the first time News84Media America | Read today's latest news, live updates, the most trusted America news website, News84Media America.
Tags: hollywood, Hollywood stars
FIRST POST: January 07, 2023, 12:36 PM HST
,