Assault and offensive: occupiers want to advance in two directions – General Staff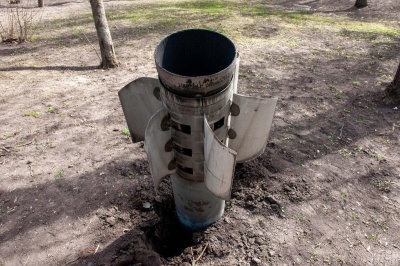 The Russian occupiers tried to advance in the direction of the Lisichansky Refinery – Ivano-Dar'ivka and Mikolaivka – Vimymka. The enemy was conducting an assault and conducting offensive actions.
The General Staff of the ZSU reports this on its Facebook page.
"In the direction of Kramatorsk, the enemy shelled the areas of Kramatorsk, Verkhnyokam'yansk and Grigorivka with barrel and jet artillery. With offensive and storming actions, the enemy's units tried to advance in the directions of Lisichansky Refinery – Ivano-Dar'ivka and Mykolaivka – Vimymka. In the direction of Spirne – Ivano-Dar "Yivka hostilities are ongoing", – sefava u povídomlenni.
Meanwhile, I directed Volyn, Polis and Siver without any major changes. The enemy shelled with barrel artillery the territory near Senkivka and Gremyach of Chernihiv region and Basivka and Kindrativka of Sumy region.
On the Kharkiv direction, the enemy continued firing from tanks, barrel and rocket artillery objects in the areas of Kharkiv, Udi, Dementiiyvka, Ruski Tishki, Cherkaski Tishki, Velyki Prohodi, Prudyanka, Protopopivka, Petrivka, Stariy Saltiv, Verkhniy Saltiv, Mospanove and Korobochkine settlements. Having carried out airstrikes near Starogo Saltovo and Mospanovogo.
On the Slavic direction, shelling was recorded near Dolini, Brazhkivki, Nortsivki, Dibrivnogo, Mazanivki, and Bogorodichny. Enemy aircraft again operated near Zalimana.
Read news "MB" at Facebook | Telegram | Viber | Instagram
Today, 08:46

0

37
.