Give ZSU tanks and ATACMS: in the USA they reacted to a beastly video of the castration of a Ukrainian prisoner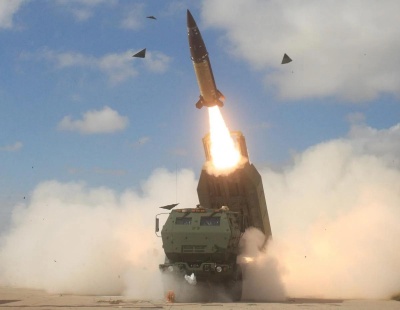 Russian propagandists shouted in social networks a video of the killing of a Ukrainian prisoner of war. In the published footage, a Russian occupier cuts off the genitals of a Ukrainian soldier with a clerical knife. Osobu samogo kata in social networks operatively installed.
The senior advisor of the Helsinki Commission to the US Congress, Paul Massaro, called for giving Ukraine ATACMS long-range missiles, which are capable of accurately hitting targets at a distance of 165 to 310 km, and modern tanks against the backdrop of brutal killings of the Ukrainian military.
Yak wrote Massaro on Twitter, the war crimes of the Russian Federation are "obrasoyu для чего людства" and added: it is possible to put an end to Russian evil only by defeating Ukraine.
"Abominable evil, what the Russian occupiers do. No more delays. Help Ukraine end this. Barbarism and depravity of the Russian invaders are disgusting. Castration, murders, rape, killing children, leveling cities to the ground. And endless evil. ATACMS and tanks. Give them Everything. Everything they need to end this crime against humanity," Massaro wrote.
Read news "MB" at Facebook | Telegram | Viber | Instagram
Today, 1:45 p.m

0

1 182
.