He was gathering for grain negotiations in Istanbul: details of the death of Vadaturskyi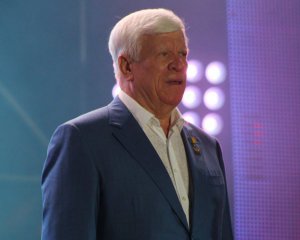 Death of the entrepreneur and the Hero of Ukraine Oleksii Vadaturskogo it couldn't be accidental. A businessman died as a result of an attack on his house in Mykolaiv on the night of July 31.
Vadatursky was going to go to Turkey to discuss the export of grain from the Black Sea ports in wartime conditions. This was reported by the head of the Mykolaiv Regional Council Ganna Zamaseeva on the air of "24 Kanalu" on August 1.
READ ALSO: Zelenskyi commented on the murder of Vadaturskyi by Russian terrorists
According to her, the businessman's death could have been planned.
"I believe that this is a planned liquidation related to the food crisis that Russia is trying to make in the world. Next week, Vadaturskiy was going to Turkey, I talked to him," Zamaseyeva said.
On the night of July 31, Russian troops again shelled Mikolaiv – after 1:00 a.m. and around 5:00 a.m. Vitaly Kim reported dead and wounded, as well as new destruction. This shelling of Mykolaiv was the strongest during the entire period of the full-scale invasion of Russia, the mayor of the city, Oleksandr Sienkevich, said.
Later, local mass media wrote that Hero of Ukraine Oleksiy Vadaturskiy and his squad were killed during the shelling of Mikolaev.
Oleksiy Vadaturskyi was born on September 8, 1947 in the village of Bendzary, Odesa region. Vin is an agro-entrepreneur, general director of the Nibulon agricultural enterprise and vice-president of the Ukrainian Grain Association since February 2005.
In 2021, Forbes estimated the businessman's fortune at $430 million. Vadaturskiy took 24th place in the top-100 richest people of Ukraine.