In Crimea, they demolished a car service that refused to repair a truck with the letter Z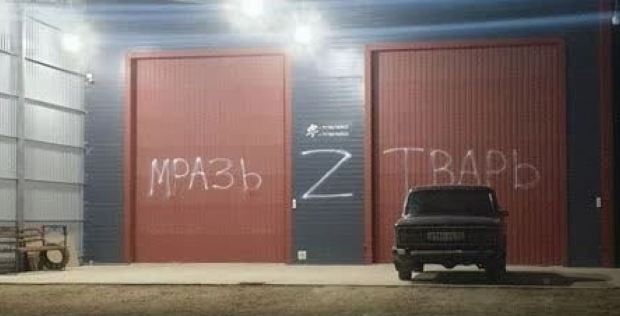 In the Krasnogvardei district of Crimea, a car service was demolished in the village of Vidnoe after its owner refused to repair a Russian military truck with the letter Z. Roman Shantaev, the head of the municipal entity of the Krasnogvardei district, reported this in a Telegram channel.
Shantaev also posted a video with places where a car service was located. On it, a concrete platform and warehoused metal structures, where a maintenance station used to be, are visible.
The Court of Crimea ruled to demolish the car service on June 19. This happened after a video appeared on social networks, from which it follows that in the village of Vidnoe, trucks with the image of the letter Z refused to replace the wheels, arguing that "they do not help the military". The owner of the maintenance station, Vilen Seitosmanov, explained that the service is "technically not prepared" to service trucks.
They came for a checkup at a car service. As the head of the Crimean parliament, Vladimir Konstantinov, later stated, after checks it was found that the auto service is an "illegal building" and that the owner must demolish it within 14 working days, otherwise legal proceedings will begin.
«Polzuetsya blagami citizens of the great state — let them live according to the law. Vlast našu he may not love — you will not be kind by force. But you have to respect her. Across Russia, it doesn't get any better. I don't advise others like that," the head of the Crimean parliament said then.