In the Air forces, the ZSU told which missiles were shot down the most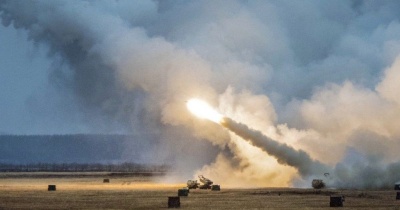 The effectiveness of Ukrainian air defense robots for an hour of full-scale war was highly rated by the countries of the civilized world. However, the occupiers are doing everything possible to ensure that their missiles reach their intended targets.
Air Force Spokesman Yuriy Ignat at a briefing at "Media Center Ukraina" told what measures the Russians are taking so that their projectiles hit their targets, Channel 24 reports.
At the same time, air defense still shoots down enemy missiles, causing Russian losses of hundreds of millions of dollars.
Yuriy Ignat observes that among the last downed enemy missiles, which were successfully neutralized recently, were mostly cruise missiles. Other types of deadly Russian air targets are, unfortunately, much more difficult to eliminate.
"It is difficult to shoot down the X-22 and "Iskander". Our air defense, with the available means, does not always shoot them down. But every time we report maximum efforts. Interaction, skills and effectiveness of the Ukrainian military are growing", emphasized Ignat.
Along with this, the enemy also has its own means of defense against Ukrainian air defenses. According to the dictionary of the Air Force of the ZSU, in order for enemy missiles to fly to the specified targets, Russia: uses data from its intelligence; учаниає слаганки места україный Офорони Forces;
activates its own agent network in Ukraine, corrects missile launch data before launch in order to avoid falling within the reach of Ukrainian air defense.
Read news "MB" at Facebook | Telegram | Viber | Instagram
Today, 07:48

0

194
.