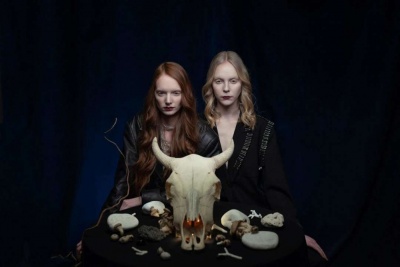 The Russian Patriarchal Church believes that the Ukrainian government is using "witches and satanic rites" against the occupiers.
Archpriest of the ROC Andriy Tkachov made such a statement quite seriously.
The priest stated that Ukraine allegedly has nothing left but to ask for help from demons, Satanists and sorcerers. Tkachev addressed the Russian audience:
"Obviously, all human means have run out, demonic means have begun … Arestovich's appeal was to witches, to the sorcery community of Ukraine. They responded to him and announced some rites," Tkachev said.
It should be noted that Oleksiy Arestovych, an adviser to the head of the President's Office, jokingly addressed the Ukrainian "war witches". This happened after the Armed Forces of Ukraine once again defeated the equipment of the invaders in Chornobayivka. Arestovich wrote on social media:
"Girls, first of all, keep it up. Secondly, you have now added a new place for festivals to Bald Mountain."
Also in Konotop, a local woman addressed the occupiers, noting that every second woman in their city is a witch. She jokingly threatened the invaders with the loss of male potency.
Read the news "MB" on Facebook Telegram Viber | Instagram
Today, 17:21

0

68
.