Russia "prints" 15 trillion rubles to make the economy work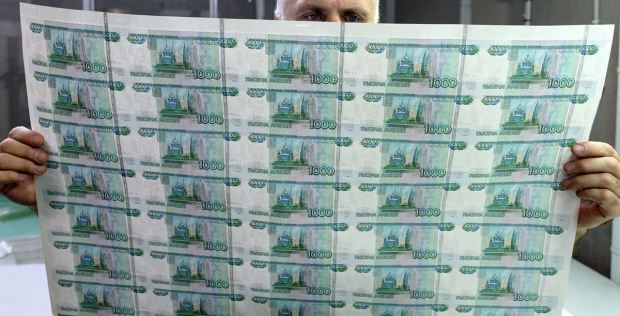 To solve the problem of lack of budget funds for the development of the economy in the conditions of sanctions, it is possible to launch a «press». This opinion was expressed by a senator from the Sverdlovsk region, a member of the Sovfeda committee on the budget and financial markets, Eduard Rossel, on the air of the "Govorit Moscow" radio station on Thursday.
According to him, we are talking about a sum of 5 trillion rubles annually – that is exactly how much the ministries and agencies have requested in addition to the already approved funding for the next three years (15 trillion rubles in total).
Commenting on their request, the head of the Ministry of Finance, Anton Siluanov, reminded that the budget is being prepared under "unprecedented sanctions pressure" and therefore it is impossible to "violate financial stability", and priorities must be chosen for spending. Having started the year with a surplus, since the summer the government has been spending more than it receives: in one July, the "hole" in the budget amounted to 892 billion rubles, and without tax revenue, every third ruble of expenses remained.
The problem could be solved by "switching on the printing press", which would not lead to over-inflation, Rossel emphasized. "If we inject 5 trillion into the economy, it will be expensive to build, to build any objects. We are now isolated, and for the development of the internal market, this is the number one issue," the senator said.
According to him, it is necessary to create a fund that will finance the development of the internal market", and it can be filled with a money issue. "Money should be printed," suggested Rossel. — Do you know how much money the Russian Federation needs to make the entire economy work?»
According to the forecast of the Ministry of Finance, this year the budget will receive a deficit of 1.6 trillion rubles, which by 2025 will increase to 6 trillion rubles (cumulative total). To cover it, the authorities found the National Welfare Fund, as well as a debt issue, which will have to be purchased exclusively by Russian investors.