The enemy fired at the Zaporizhzhya NPP, rockets hit the site near the nuclear waste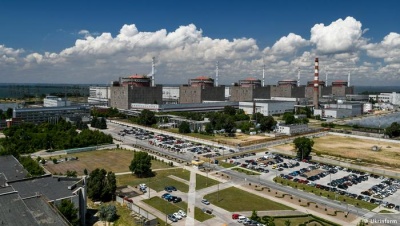 Российски войловіві again shelled the Zaporizhzhya NPP site. Missiles hit near dry storage of spent nuclear fuel.
This is what Energoatom reports in Telegram.
"Yesterday, August 6, in the evening, Russian occupiers fired rockets at the site of the Zaporizhzhya nuclear power plant and the city of Energodar. They hit the ZAEP site directly next to the station's dry spent nuclear fuel storage facility (SNFSP). Evidently, they aimed specifically at the containers of munitions stored in the open air next to the firing sites. 174 containers, in each of which there are 24 collections of spent nuclear fuel", – sepafa u povidemlenni.
It is noted that three radiation monitoring sensors around the site of the Zaporizhzhya NPP were damaged due to enemy rocket fire. Therefore, early detection of a response in the case of deterioration of the radiation situation or leakage of radiation from containers of spent nuclear fuel is currently impossible, stressed Energoatomi.
It is also reported that about 800 square meters of window surfaces in various station buildings were damaged due to numerous small fragments from the explosions.
Read news "MB" at Facebook | Telegram | Viber | Instagram
Today, 13:44

0

156
.