The occupiers deliberately struck at the drama theater in Mariupol
After a lengthy investigation, it became known that the Russian occupiers, knowing that there were people in the basements of the Drama Theater in Mariupol, deliberately struck.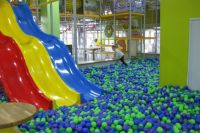 This was reported by Amnesty International.
In a new report, "Children: Attack on the Donetsk Regional Academic Drama Theater in Mariupol, Ukraine," the organization documented how the Russian military apparently deliberately bombed the theater – despite knowing that hundreds of civilians were there on March 16, which qualifies blow as a clear war crime ", – it is told in the report.
It is noted that a team of investigators interviewed witnesses, as well as collected numerous digital pieces of evidence, concluding that the attack was carried out by Russian planes that "dropped two 500-kilogram bombs." They fell close to each other and detonated almost simultaneously.
"After several months of thorough investigation, analysis of satellite images and interviewing dozens of witnesses, we came to the conclusion that the strike was a clear war crime committed by Russian troops. Many people were wounded and killed as a result of this relentless attack. Their deaths were probably caused by a deliberate attack by Russian troops on civilians in Ukraine. "– it is told in the message.
As we wrote earlier, as a result of the bombing of the Mariupol Drama Theater by a Russian plane, about 300 people died.
News from AiF.ua in Telegram. Subscribe to our channel httрs: //t.mе/aif_ukraine.
.