The Russian military is dissatisfied with tank biathlons and parades against the backdrop of heavy losses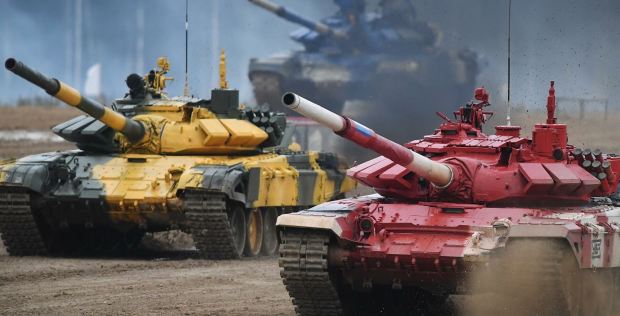 A significant part of the Russian military considers it inexpedient to continue deploying forces to participate in military parades in peacetime, while Russian troops are suffering heavy losses in Ukraine. This is stated in the daily report of British intelligence.
The reports indicate that with the beginning of the invasion, Igor Girkin, a Russian hardliner, former FSB officer and minister in the so-called "Donetsk People's Republic", began to increasingly openly criticize the Kremlin's actions in the Ukraine war.
"On August 19, Girkin published a reluctantly admiring critique of President Zelensky's behavior during the war. He contrasted this with the situation in Russia, where "at the end of the sixth month of the war, we still play tank biathlon and hold military orchestra festivals," the report says.
Tank biathlon — loud culmination of the Army International Games of Russia, which, as in usual years, took place last week near Moscow.
Earlier, British intelligence also stated that in the Kharkiv direction, the Russian Federation is most likely trying to achieve with its actions that Ukraine is forced to leave certain forces there and not transfer them to more important directions.