10,000 devotees gathered at BAPS temple in Abu Dhabi, celebrated Diwali
New Delhi. Diwali was celebrated with great fanfare for the third consecutive year on Sunday at the BAPS temple in Abu Dhabi. Over 10,000 people attended this event. The celebrations began at 11 a.m. and continued throughout the day. On this occasion, Rangoli was made at the entrance and visitors were welcomed in the traditional way.
Swami Teerthswaroop ji of BAPS narrated that on October 30, the Diwali festival was celebrated with great fanfare in Abu Dhabi, United Arab Emirates. On this occasion, the Minister of Culture and Knowledge Development Mubarak Al Nahyan was present. After lighting the lamp, he wished everyone a Happy Diwali.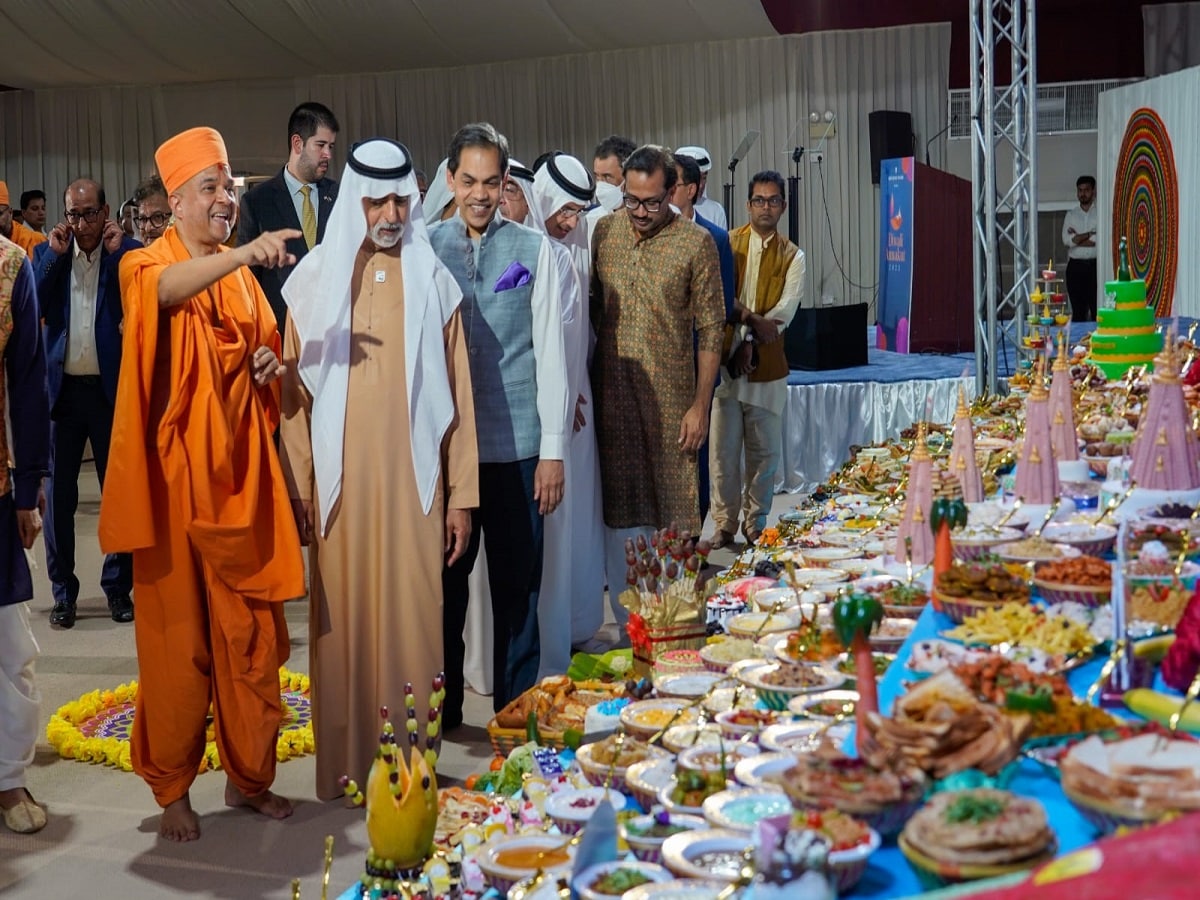 Culture and Knowledge Development Minister Mubarak Al Nahyan attended Diwali celebrations at BAPS Temple in Abu Dhabi.
He said Diwali lights fill your homes with light and light. Diwali is a global celebration that unites people regardless of religion, culture, nationality or caste. Here in the UAE, Diwali has become an important festival. May you and your family be blessed with good health, may Diwali enrich and strengthen peace, love, tolerance and human brotherhood. Prior to the ceremony, the revered Brahmavihari Swami ji of BAPS Middle East introduced Mubarak Al Nahyan to the features of the temple. He said that this temple is iconic and unique, which will help spread global harmony.
Dignitaries including Indian Ambassador to UAE Sanjay Sudhir, Republic of Paraguay Ambassador to UAE Jose Aguero Avila were part of the ceremony.
Be the first to read the latest news in America News84Media America | Today's Breaking News, Live Updates, Read Most Trusted America News Website News84Media America |
Key words:
FIRST POST: October 31, 2022, 7:48 PM HST
,