Ambassadors from over 30 countries reached BAPS Abu Dhabi Hindu Temple
New Delhi. Ambassadors from over 30 countries have arrived to view the BAPS Hindu Temple under construction in Abu Dhabi. The purpose of the ambassadors' visit was to promote cross-cultural understanding and to see the progress of the Hindu temple. This huge temple and cultural complex being built on 27 acres is an expression of the universal values ​​of tolerance and harmony.
Ashok Kotecha, Yogesh Mehta, Chirag Patel, Pranav Desai and the directors and volunteers overseeing the construction of the temple welcomed over 85 guests to the temple complex under construction.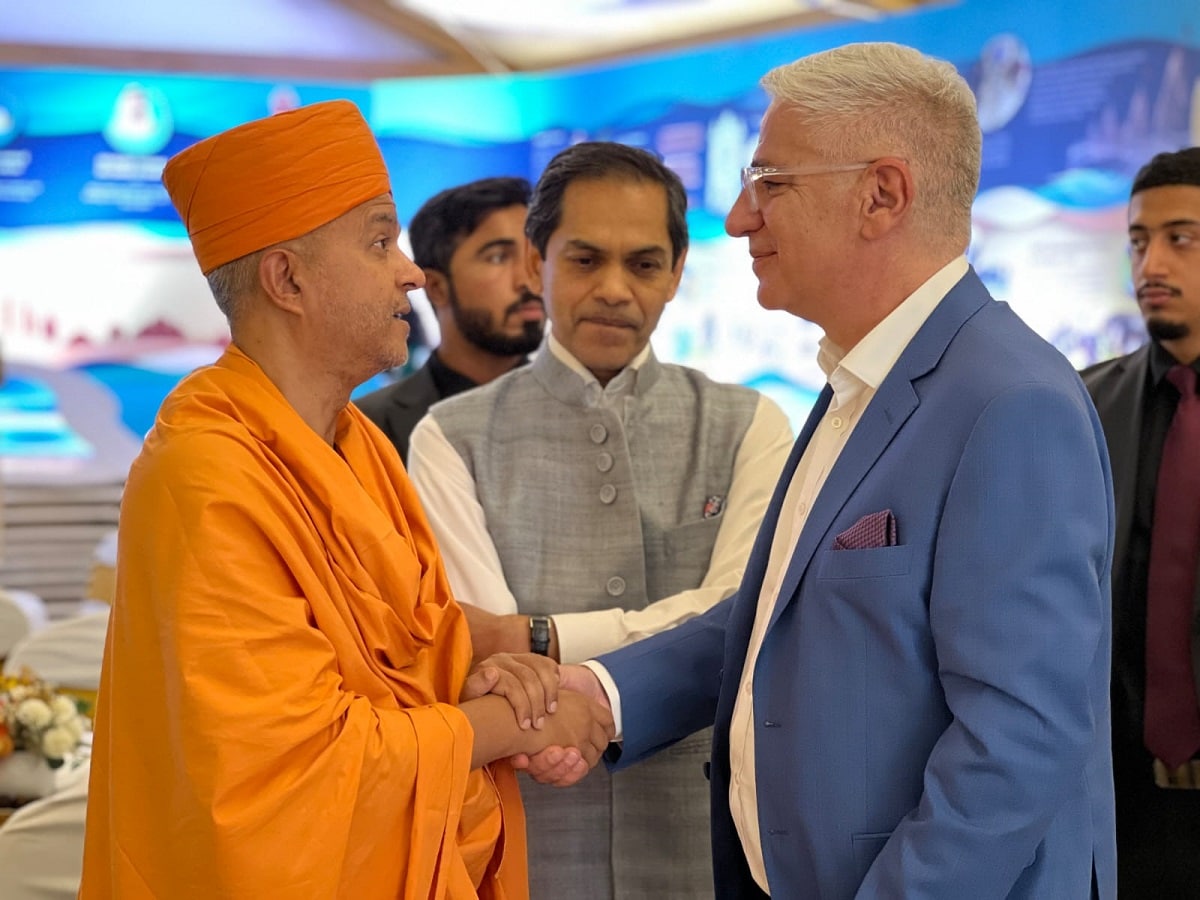 Swami Brahmaviharidas welcoming ambassadors to the BAPS Hindu Temple in Abu Dhabi.
India's Ambassador to the UAE, Sanjay Sudhir, spoke about the long-standing friendship between India and the UAE, steeped in history, culture and trade. He praised the tolerance and generosity of the leaders of the United Arab Emirates. He said that this temple represents the collective faith aspirations of the Indian community living in the UAE.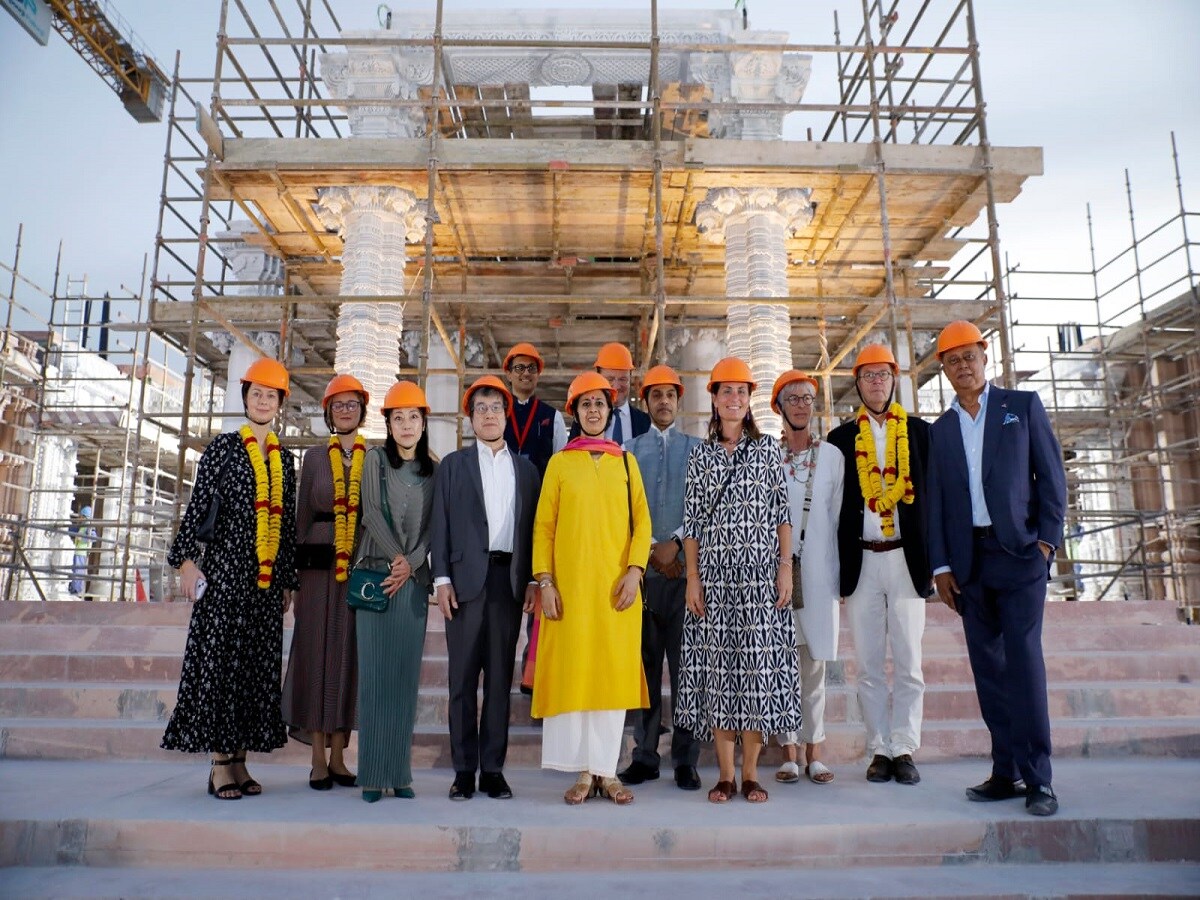 Ambassadors from different countries at the BAPS Hindu temple under construction.
India's External Affairs Minister, Dr. S. Jaishankar, through a video, discussed the importance of the temple to the UAE and the world, as well as honoring the vision and direction of the rulers of the Arab Emirates United. He said the most memorable moments in his life are the BAPS Hindu temple being built here.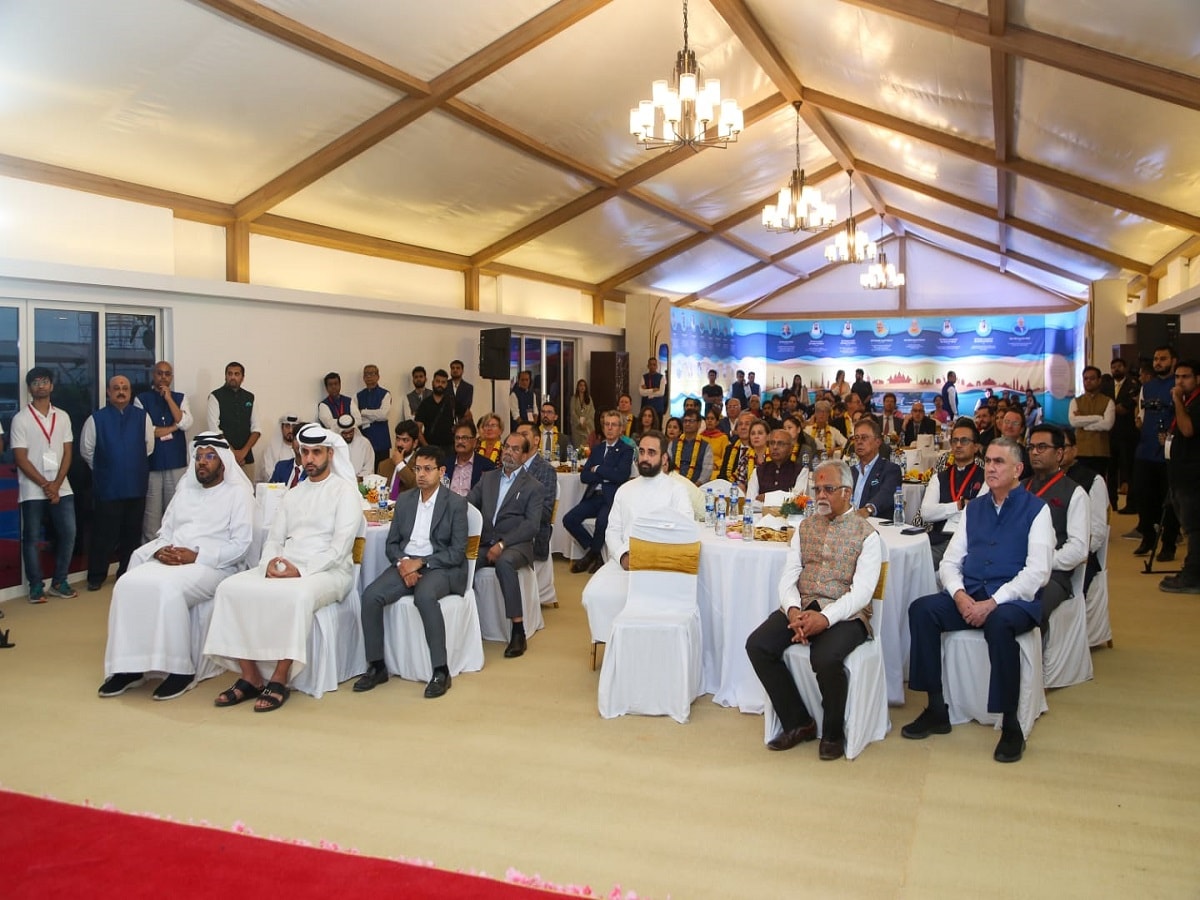 Ambassadors from over 30 countries at the welcoming ceremony of the BAPS Hindu Temple under construction.
Swami Brahmaviharidas warmly welcomed the ambassadors and said the presence of the diplomatic fraternity and their families illustrates the unifying power of faith and culture.
,
Tags: abu dhabi, temple
FIRST POST: May 27, 2023, 4:59 PM HST
,