Russia is literally about to lose the war! Why did this situation arise, why was Putin's bet turned upside down?
Strong points
The battle in Ukraine now appears to have rolled the dice.
The invasion of Russia is now panicked, as Ukrainian troops begin to move east.
It could be a humiliation for Putin if the Ukrainian army seizes all the territory occupied by Russia.
Kyiv. The battle in Ukraine now appears to have rolled the dice. The Russian army, which was the first attacker, is clearly in a panic, as Ukrainian troops have now started moving east. Due to which Russia was forced to retreat. Ukrainian President Volodymyr Zelensky has also clearly stated that the liberation of Russian-occupied territories will be accelerated. Zelensky is receiving more and more weapons and other necessary aid from the United States and its allies.
The United States is doing everything it can to ensure that all of Ukraine's needs are met at all levels, defense, financial, economic, diplomatic. Ukrainian forces are preparing to retake the Russian province of Lugansk and have captured the village of Bilohorivka. The village is only 10 kilometers west of the town of Lysychansk, which was retaken by the Russians in July after weeks of fighting. Ukraine is currently deploying captured Russian T-72 tanks to counterattack in the northeast. This creates some fear in the Kremlin.
Shameful status for Putin
This would put Russian President Vladimir Putin in an awkward position if the Ukrainian military took control of all territory under Russian control. It can be a humiliating situation for them. Vladimir Putin has long been projected as the epitome of warfare of all kinds, including information warfare. Russian social media has been praising him for a decade. His capture of Crimea in 2014 and the election manipulation of Donald Trump in 2016 have been touted as his historic achievements. But this time, his bets seem to have backfired. The world has been strongly supportive of Ukraine since Putin's attack began on February 24.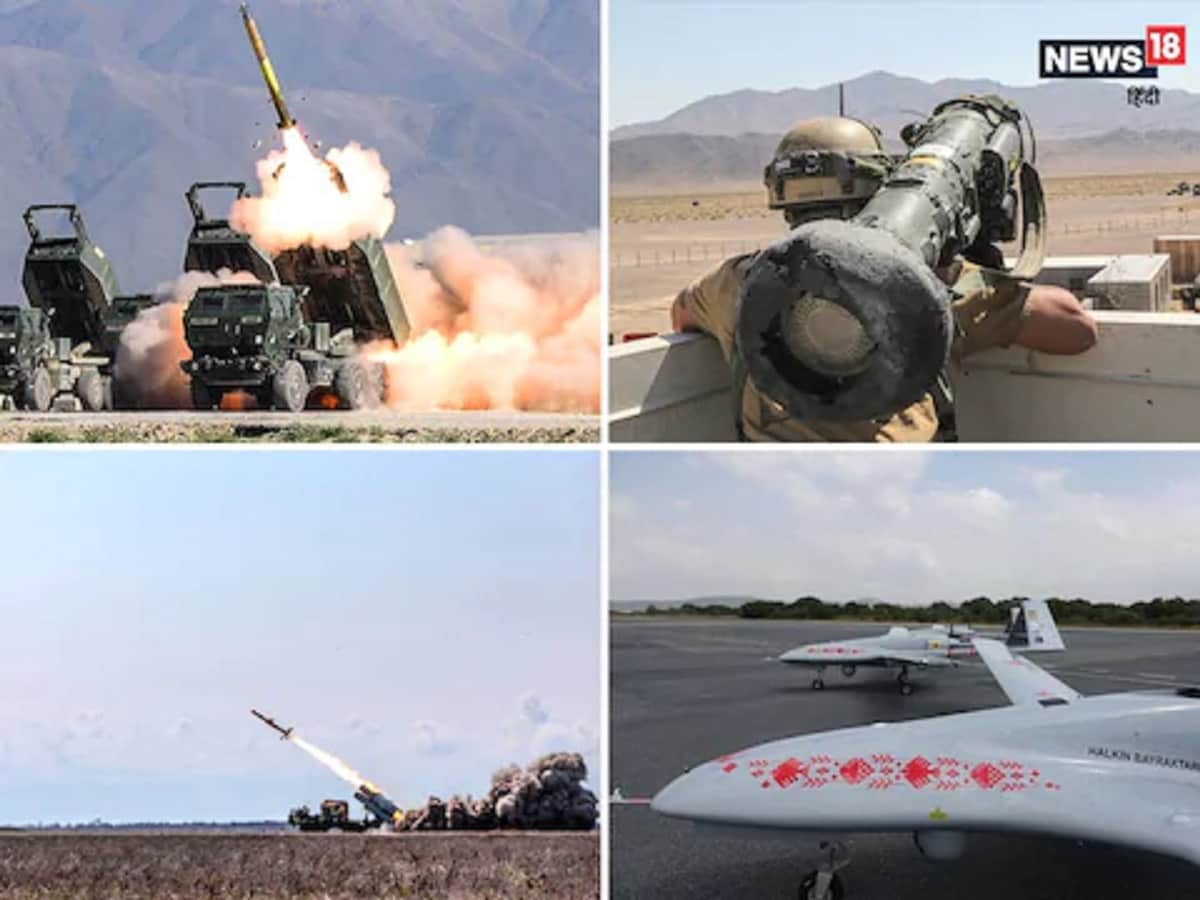 Now the invading Russian army is in a panic in the Ukraine war,
Shortage of ammunition for the invincible Russian war machine
Putin's attack made it clear that the invincible war machine of the Russian military was unable to counter Ukraine. Now even partners like China seem reluctant to openly stand with the Kremlin. The Russian military is so short on ammunition that it is being told it must request more weapons, including drones, from Iran and North Korea.
"Small but serious killing", on the basis of these weapons, Ukraine repelled the Russian superpower
This blow of Putin will cause his downfall!
This speculation has also intensified that this bad decision by President Vladimir Putin could turn out to be the reason for his downfall. Many experts predicted that his rule could be coming to an end due to the high costs of war, the hopelessness of defeat and economic sanctions. However, Putin has prepared well to face his opponents in the country. Over the past two decades, Putin and his allies have changed almost every basic structure of the Russian regime to eliminate threats to their regime. Putin has arrested or killed prominent dissident leaders. He created fear among the general public and made the country's ruling class dependent on him to maintain his wealth forever.
Be the first to read the latest news in America News84Media America | Today's Breaking News, Live Updates, Read Most Trusted America News Website News84Media America |
Key words:, russia ukraine war, Ukraine, Vladimir Poutine
FIRST POST: September 20, 2022, 1:58 p.m. HST
,