These days, Putin is reading Imran Khan's book! Fans built bridges of praise, but were ashamed to know the reality
A photo of Russian President Vladimir Putin reading a book is going viral on social media, in which Putin is shown reading a book written by former Pakistani Prime Minister Imran Khan. The cover of the book has a photo of former Prime Minister of Pakistan Imran Khan. The book Putin is shown reading was written by Imran Khan in 2011 as "Pakistan: A Personal History".
Putin reads a book written by Imran Khan in a viral photo
On the other hand, in this photo, another book is seen on Putin's table, which also turns out to be Imran Khan's book. The book kept on the table is "Let Justice Be: The Political Journey of Imran Khan". At the same time, this photo was fiercely shared by Imran Khan's followers on Twitter. He says Putin, one of the most powerful politicians in the world, studies Imran Khan. Sharing this photo of Putin, one user wrote, "The world reads Imran Khan and we are very lucky to have a leader like him."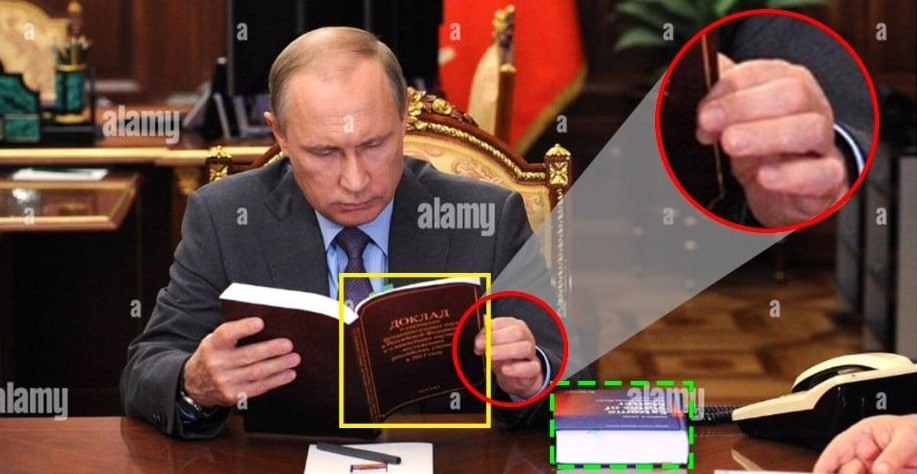 This photo of the year 2016 is edited and viral on social networks. This is the original photo.
This photo of Putin is very old
The archived version of one of these messages can be viewed here. According to India Today's report, AFWA's investigation revealed that the viral image had been doctored. In other words, the image that goes viral when reading Putin's book is false. A reverse image search of the viral image found the original image uploaded to the Alamy stock photo website, in which Putin holds another book in his hand.
doctored original photo
In this photo uploaded on June 14, 2016, Putin holds a book with a brown cover. Putin is shown revising a book during a meeting with Vladimir Fortov, the president of the Russian Academy of Sciences, and Mikhail Kotyukov, director of the Federal Agency for Scientific Organizations, at the Kremlin, as reported explained to Alamy. By comparing this image and the viral image, it became clear that the montage was made from the original photo.
First read latest news in America News84Media America | Read today's latest news, live updates, the most trusted America news website, News84Media America.
FIRST POST: January 11, 2023, 03:01 IST
,