US News: Big explosion near the Pentagon? Panic in the US stock market, find out the truth about the viral photos
Pentagon explosion with fake AI-generated photo: Images of the explosion at the Pentagon, the largest US military establishment, have caused panic on the Internet. Seeing these pictures went viral on the Internet, due to which there was an earthquake in the US stock market. Here, the S&P 500 (S&P 500) recorded a decline of 30 points.
However, it soon became clear that this news is fake and that the images going viral on the internet are fake AI-generated photos. An interesting thing in this regard was that many TV stations, believing these images to be true, also aired the news.

After the fake photo of the explosion went viral, the Arlington Police Department confirmed in a tweet that the photos were fake. Police said '@PFPAOfficial and ACFD are aware of a report circulating on social media of an explosion near the Pentagon. There are no explosions or incidents on or near the Pentagon reserve, and there is no immediate danger or threat to the public.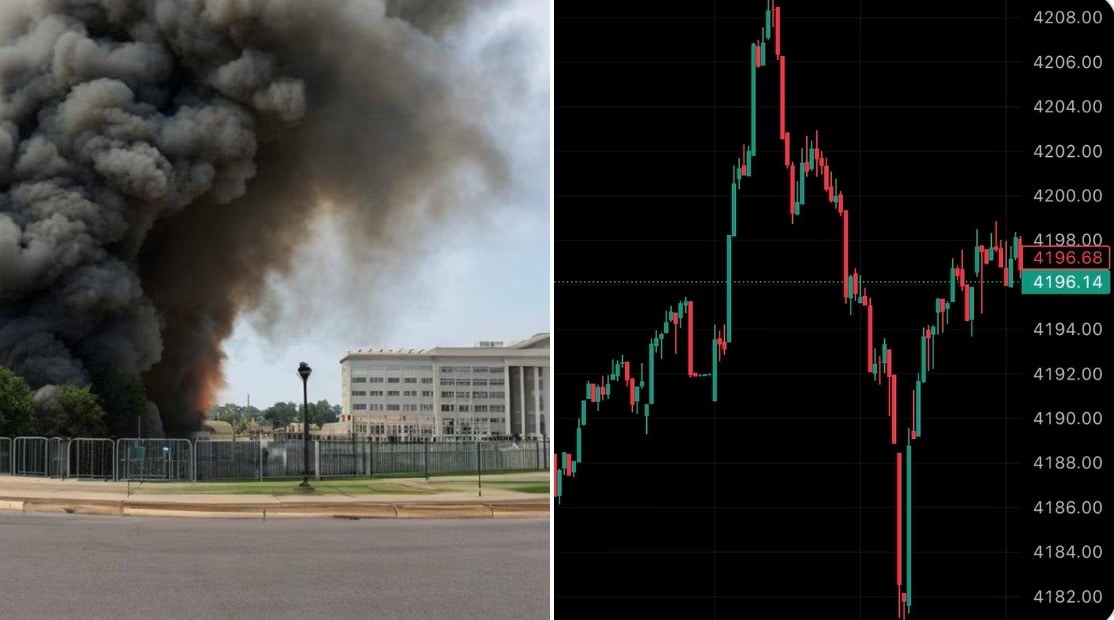 See here how the stock market fell due to the fake explosion. (Twitter)
This fake photo was shared on social media by many accounts. Many said that the AI ​​generated this photo. But after the photo went viral, the Pentagon was forced to clarify that no such explosion had taken place. A Pentagon spokesperson clarified that "we can confirm that this was a false report and that the Pentagon was not attacked today." This AI-generated incident photo was one of a series of many fake photos. These included depictions of former US President Donald Trump being arrested and Pope Francis donning a puffer jacket.
read this too – PM Modi is AUS: PM Modi gave special interview to Australian newspaper, said – not an easily satisfied person
The advent of emerging generative AI technology has simplified the process of creating any type of photo, eliminating the need for individuals to have specialized skills in programs such as Photoshop. Now even non-experts can quickly create compelling images in minutes.
,
Tags: US news, artificial intelligence, destroy, Pentagon
FIRST POST: May 23, 2023, 4:50 p.m.
,