Why is the green diamond given to Jill Biden by PM Modi under discussion?
Washington. US President Joe Biden and First Lady Jill Biden hosted a private dinner for Prime Minister Narendra Modi at the White House on Wednesday. During this time, they discussed many topics, gave each other gifts and enjoyed music from different parts of India. By the way, all the gifts given by PM Modi to Biden are very special, but among them Green Diamond is also the most talked about.
Prime Minister Narendra Modi presented a lab-prepared 7.5-carat green diamond to US First Lady Dr Jill Biden. This diamond shows the chemical and optical properties of diamonds mined from the earth. It is also totally eco-friendly and that is because eco-friendly resources such as solar and wind power have been used in its manufacture.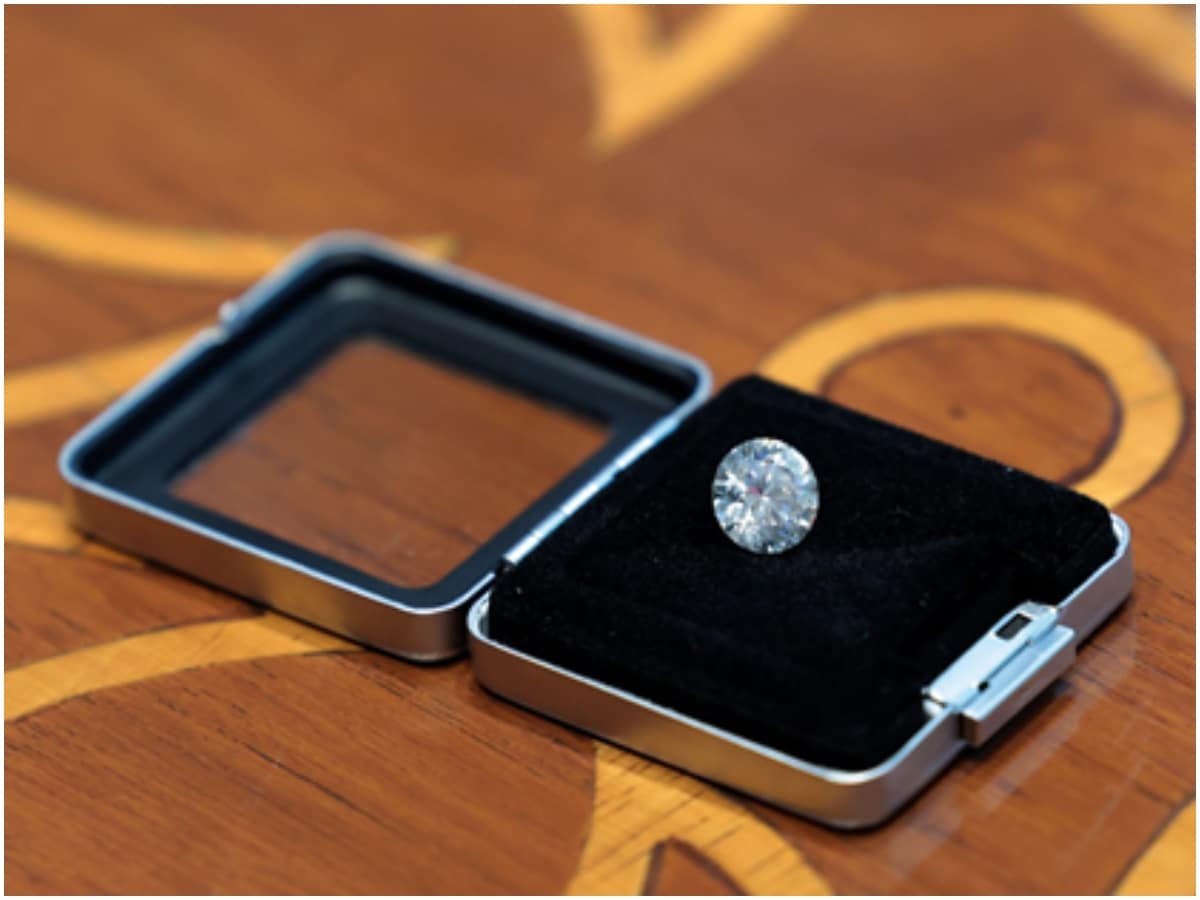 The weight of the green diamond is 7.5 carats.
This exclusive green diamond has been cut with precision and care using state-of-the-art technology. It emits only 0.028 grams of carbon per carat and is also certified by Gemological Lab, IGI. This green diamond is kept in a papier-mâché box, known as Kar-e-Kalamdani.
Prime Minister Narendra Modi also gifted a copy of the first edition of The Ten Principal Upanishads, published by Faber & Faber Limited of London and printed at University Press Glasgow, to President Joe Biden. In fact, in 1937, WB Yeats published an English translation of the Indian Upanishads, co-authored with Purohit Swami. Translations and collaborations between the two authors took place throughout the 1930s, and it was one of Yeats' last works.
Prime Minister Narendra Modi presented a special sandalwood box to US President Joe Biden, which was handcrafted by a master craftsman in Jaipur. It has intricately carved flora and fauna designs in sandalwood sourced from Mysore. The box contains an idol of Lord Ganesha. The idol was handcrafted by a family of fifth-generation silver artisans from Kolkata. There is also a diya (oil lamp) in the box. This silver diya was also handcrafted by artisans from a fifth generation family of silver artisans in Kolkata.
The box presented by Prime Minister Modi to US President Joe Biden contains ten donations – a delicate silver coconut handcrafted by skilled craftsmen in West Bengal in place of a cow for Gaudan (cow donation). For Bhoodan (gift of earth), a piece of fragrant sandalwood obtained in Mysore, Karnataka is given instead of earth. Sesame or white sesame seeds brought from Tamil Nadu are offered for Tildaan (gift of sesame seeds).
Similarly, handcrafted in Rajasthan, this 24k hallmarked pure gold coin is presented as Hiranya Daan (gift of gold). The gift set also contains a hallmarked 99.5% pure silver coin that has been aesthetically crafted by artisans in Rajasthan and is presented as a raupyadan (gift of silver). Lavan or Gujarat salt was offered for lavandan (gift of salt).
On the other hand, according to the White House, as an official gift to the president and the first female prime minister, Modi received an early 20th century American antique book, "Galley", which was handcrafted. Reportedly, the Biden couple also gifted a vintage American camera, as well as an archival facsimile of George Eastman's first Kodak camera patent and a (hardcover) book on American wildlife photography. He also presented a signed copy of the first edition of 'Collected Poems of Robert Frost'.
,
TagsJill Biden, Joe Biden, Narendra Modi
FIRST POST: June 22, 2023
,