Will the war with Russia end before Ukraine gets the "Western tanks"?
strong points
At the request of Ukraine, America, Great Britain and Germany announced to supply them with tanks.
Russia has made no specific statement on this, but has launched strong attacks against Ukraine.
It is estimated that Russia could end its military operations before the arrival of these tanks.
At the request of Ukraine, as soon as Western countries announced that they were supplying it with tanks (Supply of tanks by Western countries), Russia began to attack it with fast missiles (Russian Missile attack on Ukraine). This decision was taken after several months of reluctance by Western countries, due to which Russia intensified its military operations in Ukraine. Russia had already warned constantly that it would consider aid from Western countries to Ukraine as an attack on Russia by these countries. Many experts believe that even before the tanks reach Ukraine, Russia ends its military operation by occupying significant areas of Ukraine.
how many tanks from whom
America recently announced that it had announced to give 31 Abrams tanks to Ukraine and after showing some hesitation Germany also agreed to send its 14 Leopard tanks to Ukraine under US pressure. Apart from that, just last week, British Prime Minister Rishi Sunak also announced to send his 14 Challenger tanks.
reservoirs are few
But these are only 59 tanks in total while Ukraine has claimed 300 tanks. But this decision by Western countries also came after many months when they did not want to directly show their participation in the war. Germany also showed a lot of hesitation in this matter, after which America had to put pressure on them.
how are the conditions different
It's not just about the decision to send tanks. Previously, America unofficially helped Ukraine in this way. He said that sending the M1 Abrams tank to Ukraine would be a difficult task. Not only that, he had also stated that its upkeep was expensive and it would be difficult for the Ukrainian military to keep it running. But now that attitude of America has changed. Even he pressured Germany.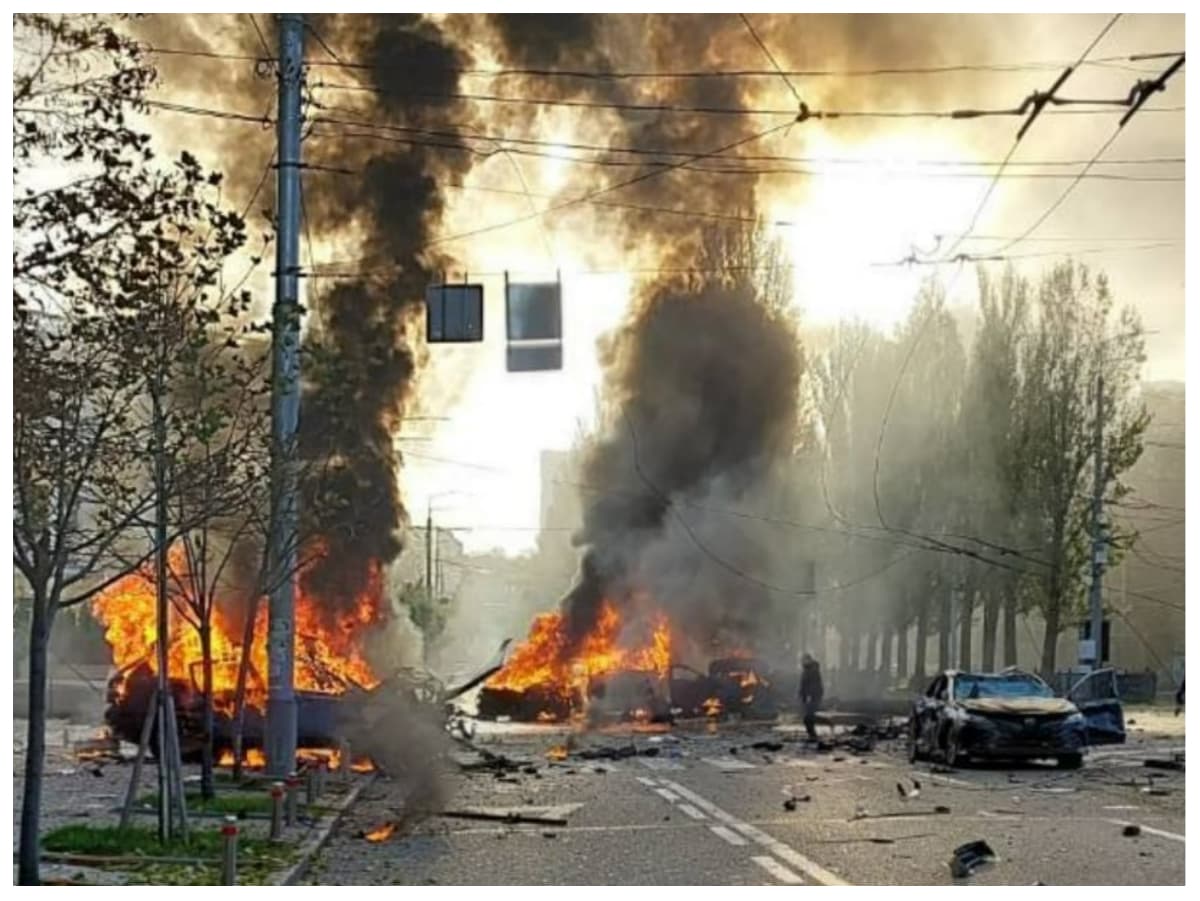 Russia recently launched violent missile attacks against Ukraine. Twitter/MattiMaasikas)
Russia is different too
At the same time, Russia did not utter harsh words this time around. Only the decisions were criticized and that too, statements indicating some kind of danger came from all political and military leadership. Russia seems more confident this time and it seems that she doesn't sense any danger from these tanks. But his actions say something different.
Read also: Why are we trying to end Pakistan's status as a major non-NATO partner?
not much use
Russia's invasion of Ukraine does not appear to be a surprise. Western experts believe that these tanks will not be a game changer where Russia is already leading in this area. They estimate that Russia will now strengthen its position at Bakhmut Soledar, Zaporizhzhya even before the tank reaches.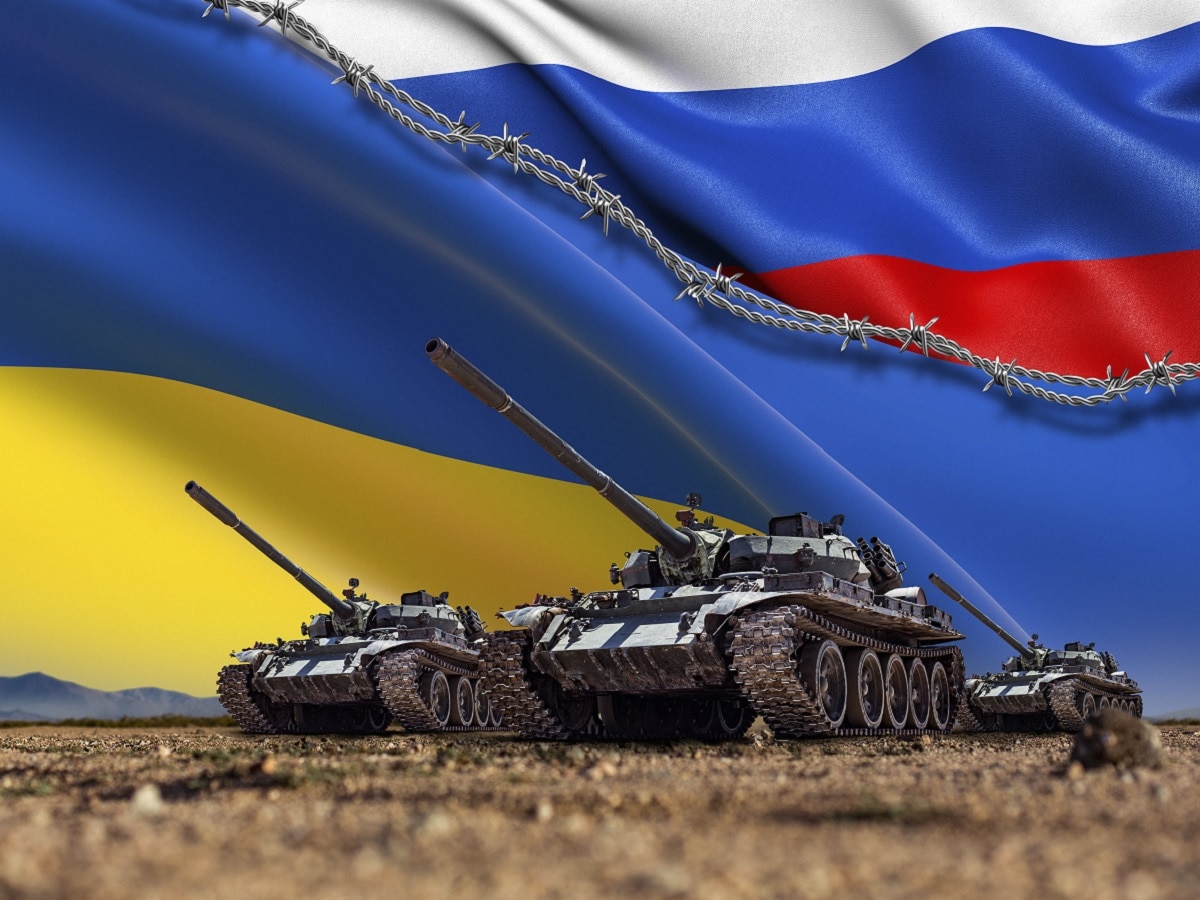 Russia can complete its action and end the military operation even before the Ukrainian tanks are received. (Representative photo: shutterstock)
The Russian will complete the action
Experts from the Telegram group indicate that Russian President Vladimir Putin will try to capture many regions of Ukraine even before the tank reaches and will also announce the end of Russia's military action against Ukraine after the capture of certain areas. Western tank will embarrass America and Germany, possibly forcing them to retaliate.
Read also: What does Imran Khan want by dissolving the assembly of the two provinces of Pakistan?
In such a situation, Russia would like such a situation not to arise that it would have to deal with the situation of destroying Western tanks. At the same time, Germany may be asked to give Ukraine Leopard tanks that it has given to other European NATO countries, for which the restriction will have to be removed, according to which weapons purchased from Germany cannot be sold to anyone else. All in all, it will take time for the tank to reach Ukraine, before which Russia would like to settle important works.
First read latest news in America News84Media America | Read today's latest news, live updates, the most trusted America news website, News84Media America.
Keywords: Germany, research, Russia, russia ukraine war, Ukraine, UNITED STATES, world
FIRST POST: January 27, 2023, 1:25 p.m. HST
,